Volunteer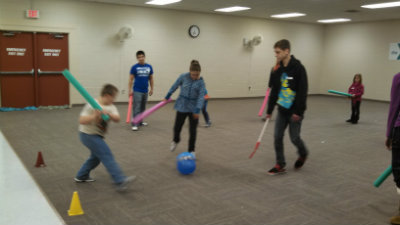 Volunteers are a very important part of The Arc. Below you will find a list of volunteer opportunities that are typically available. If you find one of interest, complete the Contact Information form below and list the programs you are interested in volunteering for!
Volunteer Opportunities Available
Pals 'N Play

One-on-one support to a child with special needs during pre-planned activities.

We meet once per month during the school year at Lost Creek Elementary.

Pals n Play runs September thru April!

One-on-one support to a child with special needs during a pre-planned day camp experience in the summer.

Respite Days

Assist trained respite providers in caring for children with special needs and thier siblings while parents enjoy a much needed break!

People First

Our adult group is in need of guest speakers on topics such as self advocacy, relationships, healthy living, money management, etc. They also enjoy learning new crafts, cooking skills, etc.

Volunteer Guest Speakers

We could always use guest speakers for our Parents for Parents group as well as our People First group.

If you have a special talent or interest you would like to share please let us know!!

Honey Sunday

Honey Sunday is the Arc's only major fundraiser. We need volunteers to help sell honey bears and Bit 'O Honey candy bars the first Sunday in November. All proceeds stay right here in Platte County to help fund our programs and services.

This is a great opportunity for school and church groups!

Honey Sunday is Nov 5, 2017!!