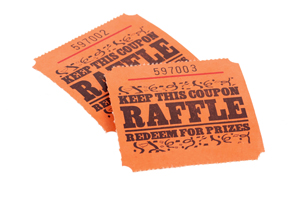 GET YOUR RAFFLE TICKETS TODAY!!!
The Arc of Platte County has the following prizes up for raffle thanks to very generous donations from the community!! Tickets are $1.00 each and you get to choose which prize you would like to try for!! Tickets can be purchased at The Arc office or we can bring them to you! You can also use out "DONATE" button and pay for them online and we will get them to you. Just indicate that the donation is for raffle tickets and specify which prizes you would like your entries to go to.
The drawing will be August 16 but tickets are only available for sale through July 31 so get yours today!!!!
1. McChristy's and Crown Jewelry - Sliver Heart Necklace with Crystal Trinket Box
2. Columbus Music – Blues / Folk Harmonica
3. Quail Run Golf Course and Ace hardware – A Foursome with Carts for 18 holes of golf and a Cooler (fill your own)
4. Runza and Boulevard Lanes – 4 free meals and 5 passes for Miniature Golf
5. Pizza Ranch and Boulevard Lanes – 4 free meals and 5 passes for Bowling
6. Auto Zone – Emergency Car Kit
7. Connecting Point – Bluetooth Speaker
8. Sapp Bros. and Can Do Auto – Oil Change and 3 free Car Washes
9. Advanced Auto – Bucket with cleaning supplies
10. CEC Theatres and Dusters Restaurant – 4 Movie Passes and $50.00 G.C. at Dusters
11. Images by Susanne – A free setting with an 8x10 Print
12. NE Sports - $15.00 Gift Certificate
13. Z Wireless – Yurbuds Sport Earphones and Power cell 3000 (dual charging backup battery)
Welcome to The Arc of Platte County
Advocating for the Rights of Citizens with Developmental Disabilities and their Families
Mission
The Arc of Platte County is committed to helping children and adults with developmental disabilities secure the opportunity to choose and realize their goals of where and how they live, learn, work and play.
"Disability is a natural part of the human experience and in no way diminishes the right of individuals to live independently, enjoy self-determination, make choices, contribute to society, pursue meaningful careers, and enjoy full inclusion and integration in the economic, political, social, cultural, and educational mainstream of American Society."
~Rehabilitation Act of 1992