Columbus People First cancelled for June 16 due to the threat of severe weather!
Welcome to The Arc of Platte County
Advocating for the Rights of Citizens with Developmental Disabilities and their Families
Mission
The Arc of Platte County is committed to helping children and adults with developmental disabilities secure the opportunity to choose and realize their goals of where and how they live, learn, work and play.
"Disability is a natural part of the human experience and in no way diminishes the right of individuals to live independently, enjoy self-determination, make choices, contribute to society, pursue meaningful careers, and enjoy full inclusion and integration in the economic, political, social, cultural, and educational mainstream of American Society."
~Rehabilitation Act of 1992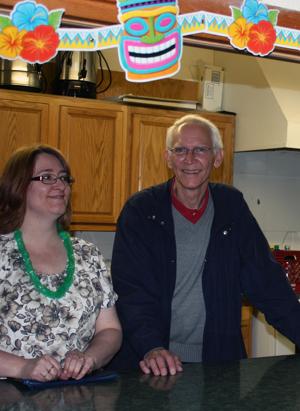 The Arc Hires Executive Director
The Arc would like to introduce Lonny Martin as our new Executive Director. Lonny moved to Columbus in 1995 and was employed by PGA Golf Professional John Miles at Quail Run Golf Course. While working as an Assistant Golf professional he supervised and coached the Special Olympics Golf Team. During the off season he worked with several clients for provider services and then took a full time job working with people in recovery at Catholic Charities.
He has also worked with Seekers of Serenity (BHS) and has donated time to assist people seeking help in recovery from drugs and alcohol and individuals suffering from severe and persistent mental illness.
Besides his duties as the Executive Director of Arc of Platte County, he is the Outcomes Manager of the Rainbow Center located in Columbus, NE.
He lives in Columbus, Nebraska with his wife Sharon and an enthusiastic Golden Retriever. Lonny's son lives in Brooklyn, NY with his wife and 2 year old son. His daughter lives in San Luis Obispo, CA with her husband and are expecting arrival of their first child, a little girl, in mid-June.