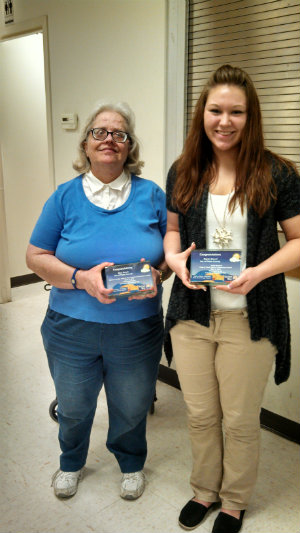 Mary Kosch and Baylee Barcel were honored at the Columbus Area United Way's Volunteer of the Year Luncheon on April 8! The Arc of Platte County is extremely thankful to have such wonderful volunteers!! Mary and Baylee and just two of the many, many awesome volunteers we have that commit their time and talent to our programs. Without volunteers The Arc would not be able to offer such exciting opportunities to individuals with disabilities and their families. THANK YOU to ALL of our great volunteers!!
Welcome to The Arc of Platte County
Advocating for the Rights of Citizens with Developmental Disabilities and their Families
Mission
The Arc of Platte County is committed to helping children and adults with developmental disabilities secure the opportunity to choose and realize their goals of where and how they live, learn, work and play.
"Disability is a natural part of the human experience and in no way diminishes the right of individuals to live independently, enjoy self-determination, make choices, contribute to society, pursue meaningful careers, and enjoy full inclusion and integration in the economic, political, social, cultural, and educational mainstream of American Society."
~Rehabilitation Act of 1992